Case Study
Farshid Moussavi Architects
Cleveland Museum of Contemporary Art
A unique 9 sided box in the shape of the MOCA building in Cleveland. The box contains a variety of books and printed material relating to the Architects' design for the building.
2017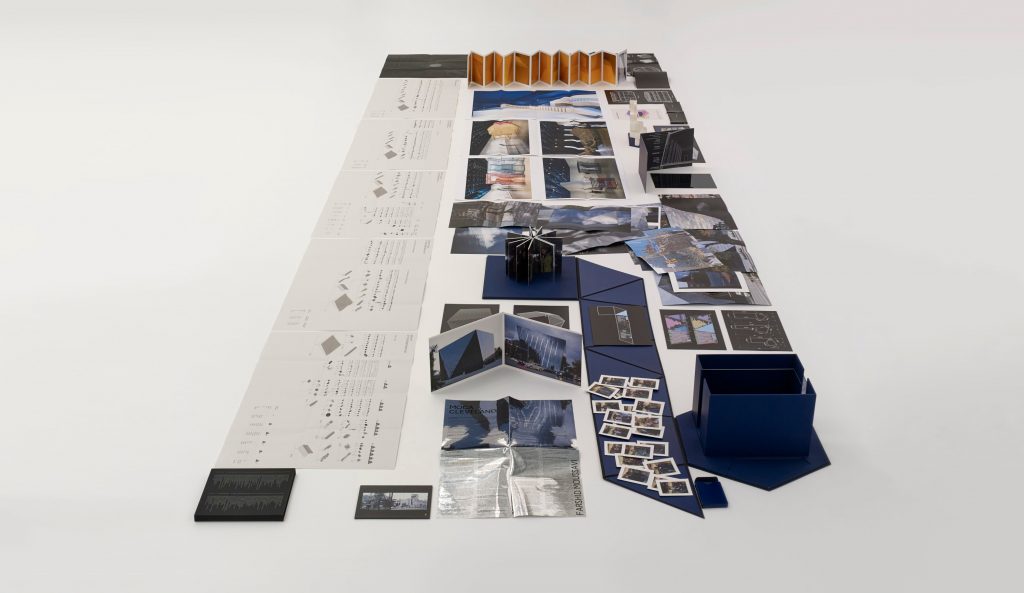 This was a commission from architect Farshid Moussavi who wanted to present a gift to the Royal Academy of Arts in London after being elected as a member. The idea behind work was based around a building that they had created for the Museum of Contemporary Art in Cleveland.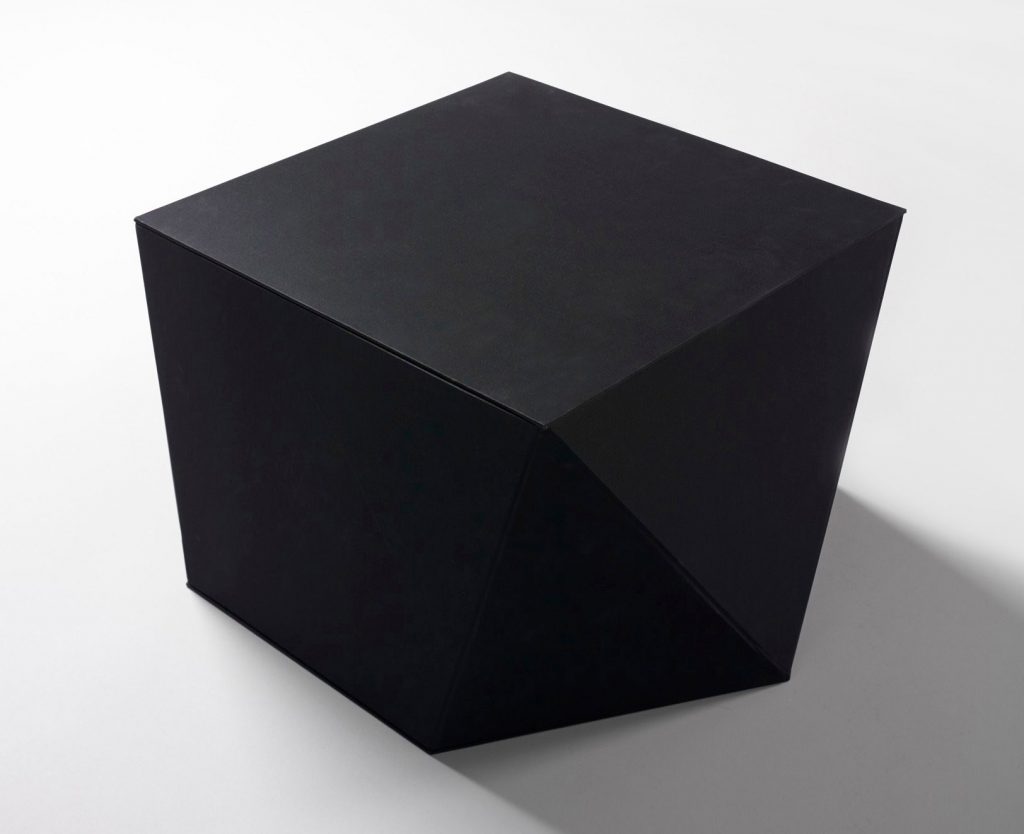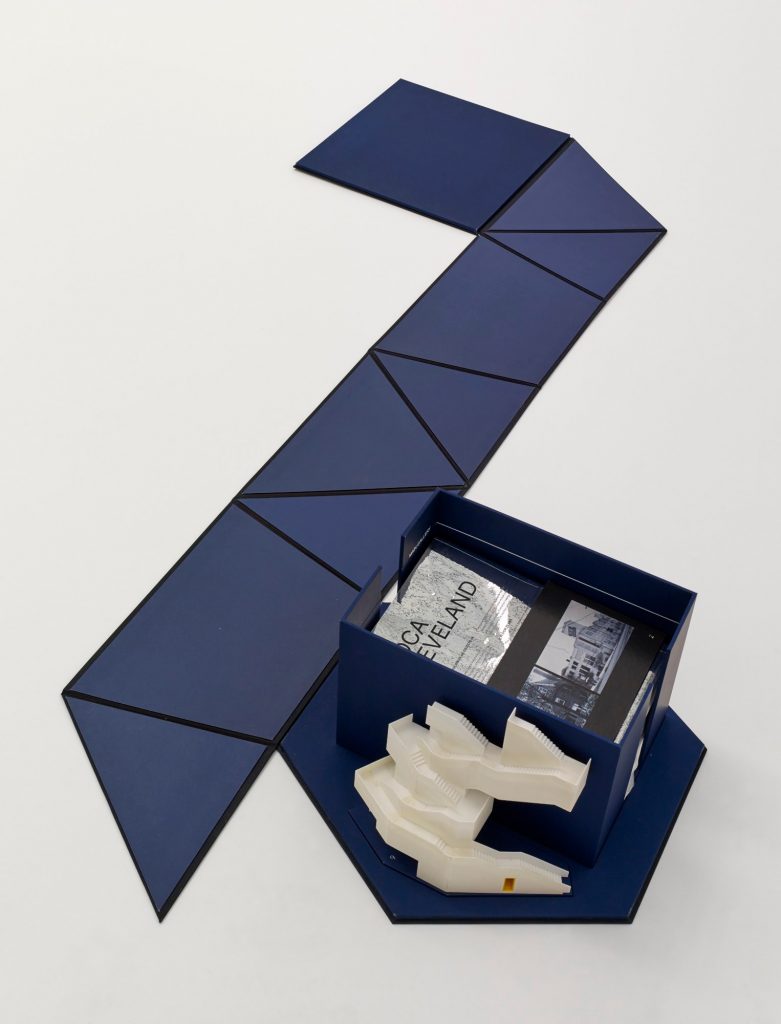 We created a nine sided box that mirrored the shape of the Museum, except that the box needed to unfold from the lid followed by each of the walls so it gradually folded flat. Each of the folding walls is held in place using a system of concealed magnets so the structure of the box remained solid as you open each of the sides. Once the walls were opened it reveals the rectangular room in the interior of the box complete with staircase rising from the ground. Contained inside the internal box were 22 different sets of prints, packs and books in different forms showing a variety of different aspects of the building's construction and ways in which it functions.
The box and all the contents were made by the Studio and included various forms of digital printing, foil blocking and screen printing onto a wide range of different materials. The outside of the box was covered in a black silk fabric and lined inside with a series of cobalt blue panels.