Support
Support Book Works
The leading contemporary arts organisation with a unique role as makers and publishers of books.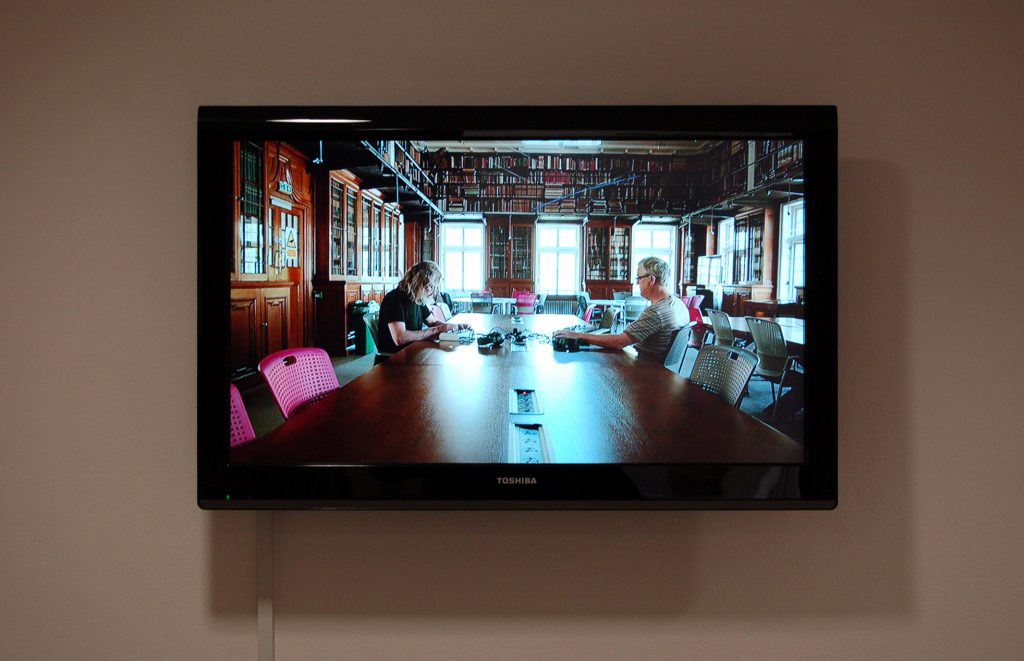 Book Works is a registered charity, and National Portfolio Organisation of Arts Council England, and receives generous charitable support for our commissions, exhibitions and public events, from a range of Trusts and Foundations, individual supporters, and the generosity of our Artist Patrons.
By supporting Book Works you will help support artists and writers at the emerging stage of their careers through our diverse commissioning programme of open submissions, guest editorships, public events, exhibitions and publications.

Individuals
Individuals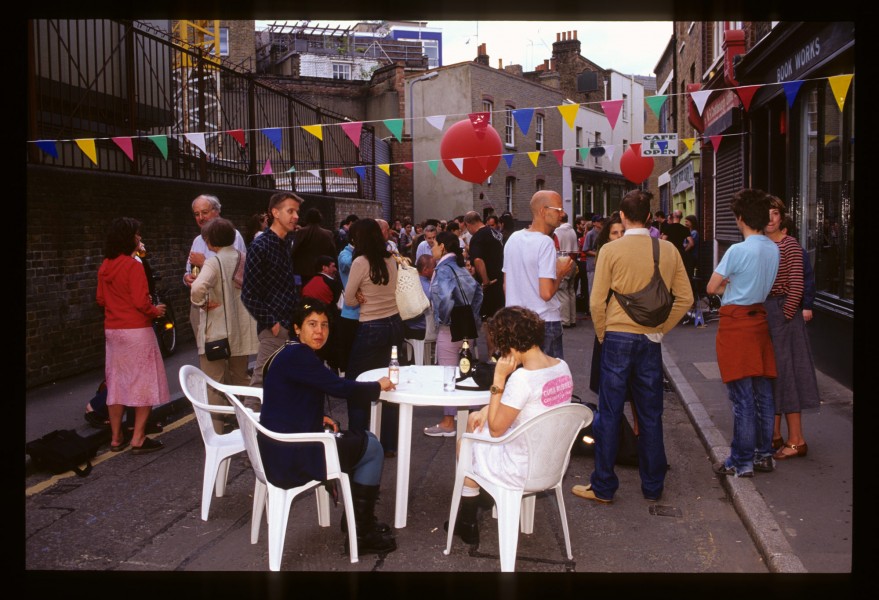 Over the last 35 years Book Works has developed a singular approach to working with artists. It has made a incomparable contribution to art and published by foregrounding a unique space for the production of artists books.
The list of artists that Book Works has commissioned and worked with is a history of experimental thinking. As an organisation it pioneered an approach to commissioning that gave opportunities to emerging artists to publish their own work, to curators and editors to create their own series, and for diverse and unknown artists and writers to be commissioned through a process of open submission.
As a supporter of Book Works you will help us continue this invaluable legacy and contribution to art and culture, and ensure that experimental work reaches the widest audiences.
Supporter: £120 annual / £8 per month
As a Supporter you will receive:
Recognition of your support on Book Works' website and in printed material.
Invitations to Book Works' private views and book launches.
Our annual catalogue.
10% discount on Book Works' publications, prints and special editions.
The easiest way to join as a Supporter is via a standing order. If you choose to support Book Works through monthly payments we are offering you a special rate of £8.00 per month.
Individual Supporters
(past and present)
Åbäke
Victoria Ambrosetti
Matthew Appleton
Vivien Ashley
Jordan Baseman
Steve Beard
Erica Bolton
Christopher Breward
Sue Brind
Stuart & Maya Brisley
Kathryn Brown
Stephen Bury
Philip Davies
Shezad Dawood
Sara De Bondt
Jeremy Deller
Diversity Art Forum
Nicky Gillibrand
Douglas Gordon
Nav Haq
Joerg Hartmannsgruber
Jonathan Harvey
Jonathan Hope
Ian Hunt
Elizabeth James
Simon Josebury
Rob La Frenais
Patrick Lears
Alison Light
Michael Mack
Francis McKee
Beatriz Milhazes
Fraser Muggeridge
David Osbaldeston
Lisa Panting
Brian Pommery
Jasmine Raznahan
Clunie Reid
Alun Rowlands
Caz Royds & Max Eilenberg
David Shrigley
Katie Simmons
Polly Staple
Mark Titchner
Gerrie Van Noord & David Hubbard
Sara Wajid
Vera Wallace Hadrill
Marina Warner
Judith Williamson
And those who wish to remain anonymous.
Patron: £1000 annual / £80 per month
As a Patron you would receive:
Recognition of your support on Book Works' website and in printed material.
Invitations to Book Works' private views and book launches.
Quarterly programme bulletins and our annual catalogue.
10% discount on Book Works' publications, prints and special editions.
Invitations to Book Club events with Book Works' artists and designers. The Book Club will include special talks, studio visits, and readings, which will provide an insight into the work by Book Works' artists.
Invitations to special viewings of Book Works' projects and exhibitions.
Circle of Support: £150
A new initiative where individuals can support a specific project, or group of artists selected through open submission
£150 to support a series or artist gives you:
Recognition of your support in the acknowledgments of the publication as well as Book Works' website and in printed material.
A signed copy of the book, and or printed material
Insight into the development of the project through invitation to readings, or discussions with the artists.
Invitations to the projects private view and book launches.
Circle of Supporters:
All those who have supported our Contact Series
Founding Business Supporters:
Artwords
CostinPank
DeckerSnoeck Printers
John Purcell Paper
Make a one-off donation
Thank you! All donations support our programme of artist commissions and publications.
Trusts and Foundations
Trusts, Foundations and Public Funding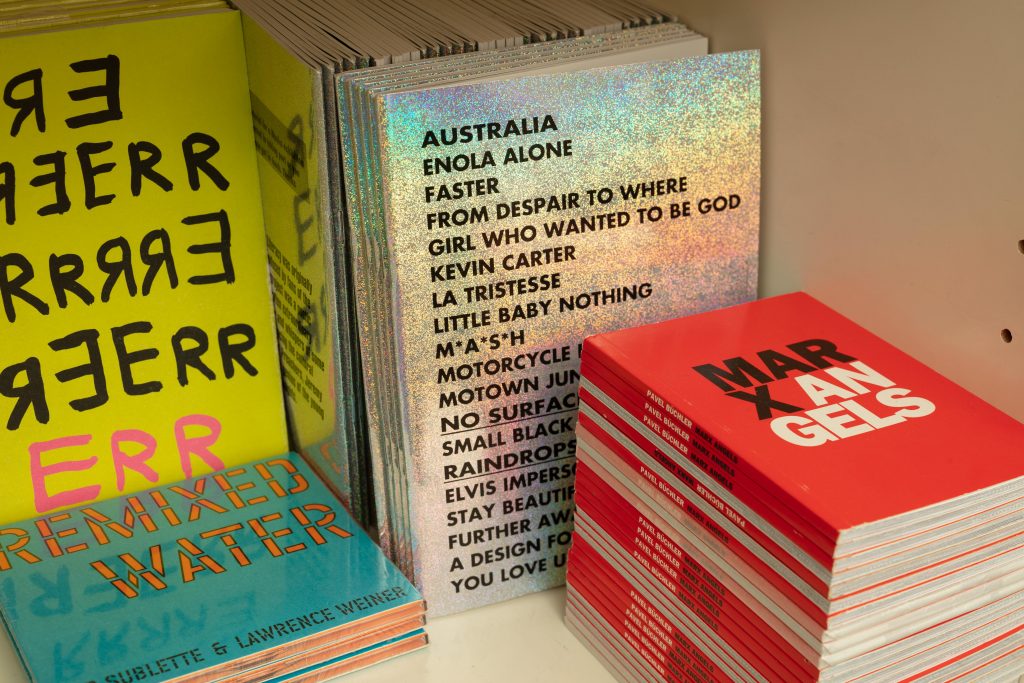 Book Works is a National Portfolio Organisation of Arts Council England, and has received the generous support from a number of Trusts, Foundations and other funding bodies and we would like to thank them and the following for their support towards our recent and forthcoming projects and publications.
ADN Galeria, Barcelona
Art on the Underground, Transport for London
Carlier/Gebauer Gallery, Berlin
Catalyst Evolve, Arts Council England
Creative Scotland
Edinburgh College of Art
Edinburgh Sculpture Workshop Gallery
Galerie Polaris, Paris
Galerie Nathalie Obadia, Paris & Brussels
Glasgow School of Art
Hospitalfield, Arbroath
Lisson Gallery, London
M HKA, Museum of Contemporary Art, Antwerp
Mosaic Rooms, London
The Common Guild, Edinburgh
The Elephant Trust
Third Line Gallery, Dubai
Artists Patrons
Artists Patrons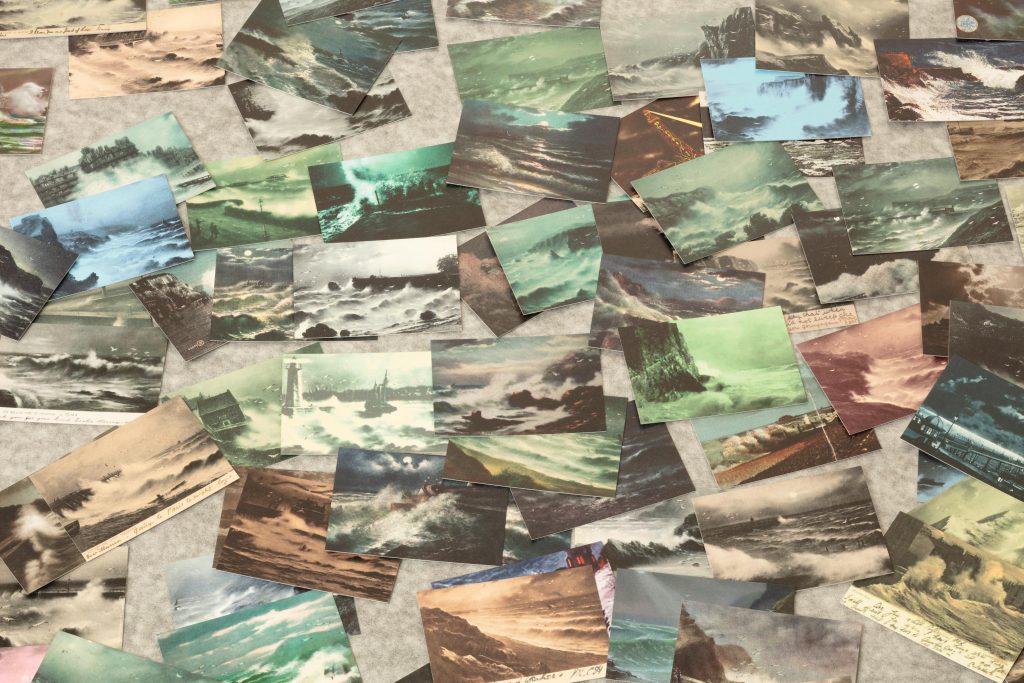 Book Works artists patrons are a group of previously commissioned artists that have been invited to produce a special edition for Book Works, and for all the income to be dedicated to our artistic programme. We've been incredible lucky to have worked with talent at an early stage as represented on this list.
Tacita Dean
Mark Dion
Liam Gillick
Susan Hiller
Jonathan Monk
Simon Patterson
Laure Prouvost
Fiona Tan
Special Fundraising Events
Special Fundraising Events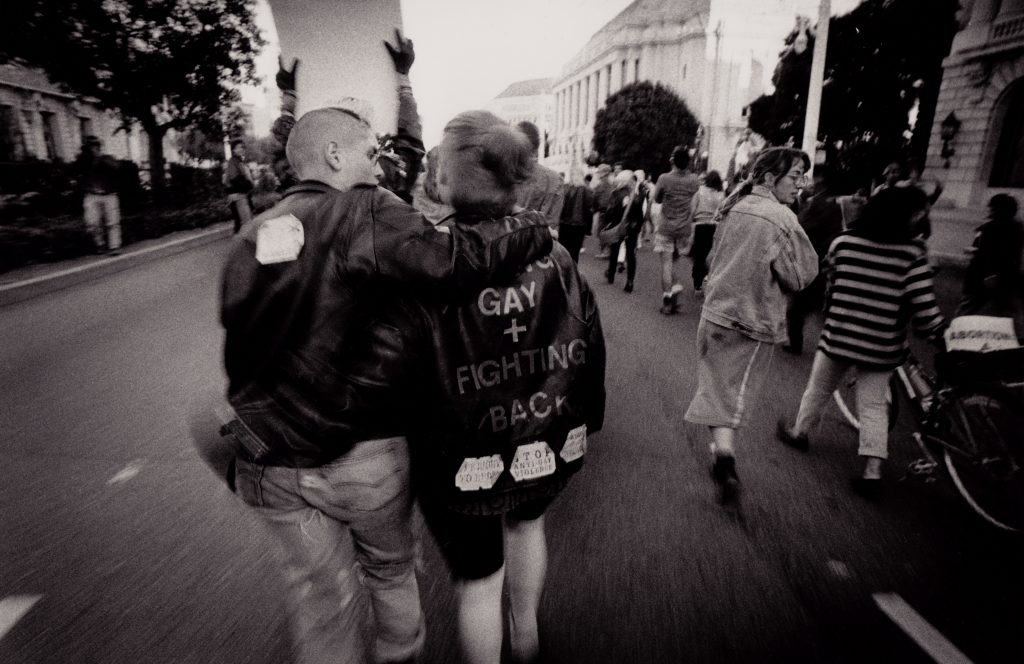 Book Works raises funds for certain projects through crowdfunding. Help fund Dark Room: San Francisco Sex and Protest, 1988–2003 – a rare collection of politically and culturally explosive photographs of lesbian sex, gender play, and LGBT protest by Phyllis Christopher, by visiting our kickstarter page
Previous projects include:
A Lebanese Archive
Upcycle this Book

Following our recent Catalyst Evolve Award from Arts Council England, Book Works launched an annual fundraising event in order to raise money to go towards our new artists' commissions, events, and workshops. A special limited edition ticket is commissioned by an artist, produced by Book Works studio and sold at £25.00.
Advocacy
Advocacy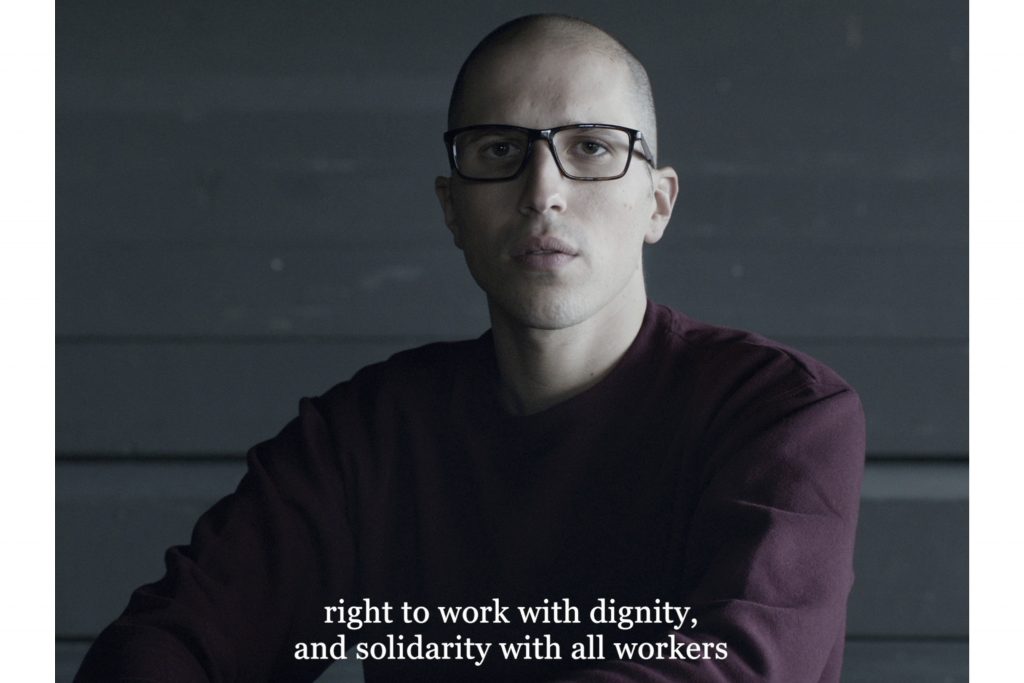 Book Works relies on the support and advocacy of the artists we commission, and our audience of readers.
'ACE should be throwing money at artists and organisations in this climate. The list of brilliant artists that Book Works has worked with is testimony to their reputation for producing some of the most exciting and original work at the intersections of art and literature. I was obviously thrilled to have been selected for the Interstices series simply on the merit of my proposal. It has been a year since the commission and I couldn't be more grateful for the support I received in the form of detailed feedback sessions and a rigorous exchange of views. In a field where so few opportunities are available to unpublished and emerging writers in the UK, open calls and commissions such as this one can offer lesser-known artists and writers the chance to have their work read, supported and published.' – Diana Georgiou
'The importance of Book Works as a structure cannot be underestimated. It is to do with consistency of presence rather than continuity of practice. A Book Works production always sits in parallel to other structures in the art discourse as a separate yet crucial marker, shimmering between pure ongoing production and self-conscious artistic reflection.' – Liam Gillick
'With over a dozen books under my belt, I am hardly a neophyte with regards to publishing, however none of my previous projects prepared me for the joys of collaborating with Book Works.' – Mark Dion
'Book Works creates significant opportunities for artists – from emerging to established – to work in publishing and book-making, producing high-quality printed matter. They present genuine ambition in their programming.' – Arts Council of England
'Working on my publication with Maria Fusco, Book Works and the Common Guild has been a transformative experience. The team encouraged and supported the development of the work, culminating in my first published creative writing and a new direction and focus in my work'. – Helen Nisbet
'Book Works bring out some of the most thoughtful and engaging experimental text being published anywhere today. Kudos to them for keeping this up for so many years without any visible reduction in quality.' – AA Bronson
'I visited Book Works to meet Gavin Everall in October 2017 as part of my a-n funded Professional Development research into artists' books and self- publishing. As a leading maker and publisher of artists' books, I have always been extremely interested in Books Works and its dynamic work across printed matter. Meeting Gavin to discuss Books Works' editorial and publishing processes, and its diverse approach to working with artists, has been invaluable. Gavin's knowledge, time and generosity has unquestionably been one of the highlights of my research.' ­– Jack Welsh, researcher & writer based in Liverpool
'The bookbinding course is fantastic. There is a lot of different techniques to go through, but Ina (Baumeister) articulates the sessions so clearly, with demos and examples, that we really got to learn all of them thoroughly. Having the chance to attend a course by someone who knows and cares about her craft so much is incredible. I would definitely recommend this course to colleagues or anyone interested in bookbinding, zines, or self-publications. I really enjoyed it.' ­– Julia Marco, student on Book Works bookbinding course