Today at 1pm: Graphic Negotiations #4 with Rose Nordin & Rosa-Johan Uddoh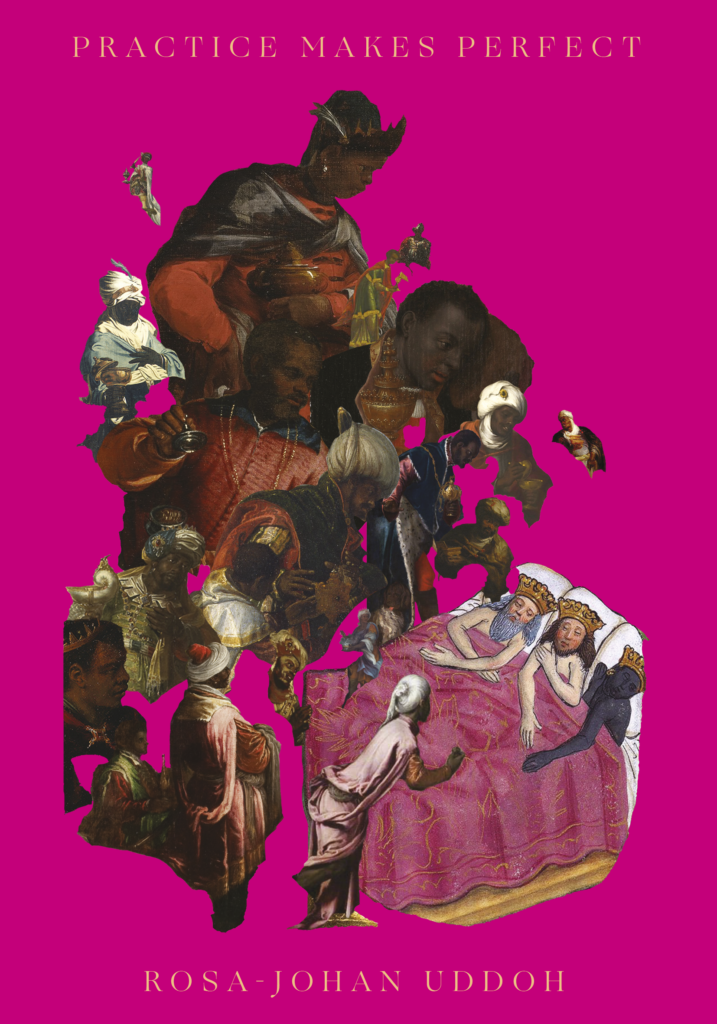 Graphic Negotiations is a series of online lunchtime talks with designers, exploring the role of design in creating artists' books. The format and topic will vary – we wanted to give designers the opportunity to present their work in whichever way they wanted to. In some cases designers will be in conversation with artists they've collaborated with in the past, in others they'll talk about their work and ideas more generally or present a visual portfolio.
This fourth event in the series features Rose Nordin, a designer we have worked with on several projects including as a designer on the best-selling Shy Radicals, and as co-author (as part of the OOMK collective) and designer of The Library Was. Most recently, Rose designed the forthcoming book by artist Rosa-Johan Uddoh, Practice Makes Perfect, and will be joined by Rosa at this event to discuss the collaborative process.
Wednesday 15 June, 1pm on Zoom. Free and open to all – RSVP via Eventbrite 
---
New book: Fantasies on a Found Phone, Dedicated to the Man Who Lost It – Mahmoud Khaled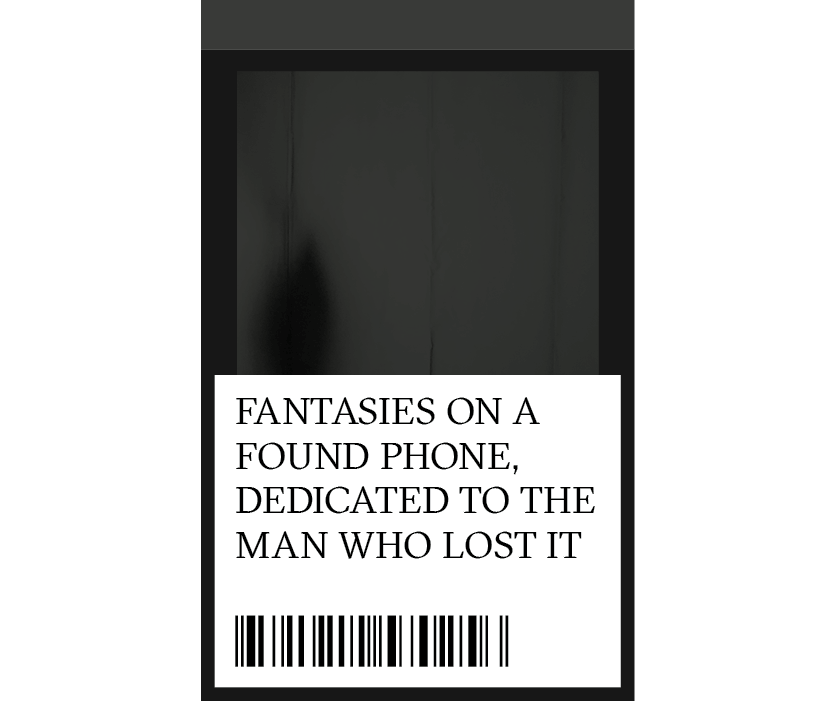 Available to preorder now: Fantasies on a Found Phone, Dedicated to the Man Who Lost It by Mahmoud Khaled (2022).
Drawn from an unlocked phone, found in a public toilet, the images and texts present a portrait of a stranger. Moving between the erotic, intimate, baroque and everyday, the compulsive sequence of images references the dissonant and voyeuristic experience of scrolling through social media and swiping in dating apps, and the clash of hyper-capitalist forces of productivity and technology with the intimacy of a queer male gaze.
This publication accompanies the first UK solo exhibition by Mahmoud Khaled at The Mosaic Rooms, which opens on 22 June 2022. For more information visit The Mosaic Rooms website.
Fantasies on a Found Phone, is co-published by Book Works and The Mosaic Rooms in an edition of 1,000 copies, soft cover, housed in an opaque bag, 144pp, full colour, 106 mm x 178 mm, designed by Marwan Kaabour.
---
ABOUT US
Book Works is a leading contemporary arts organisation with a unique role as makers and publishers of books.
Established in 1984, we are dedicated to supporting new work by emerging artists. Our projects are initiated by invitation, open submission, and through guest-curated projects. Book Works consists of a publishing and commissioning department; and a studio specialising in binding, box-making and multiples.
STUDIO
The Book Works Studio offers a specialist bespoke service for a range of clients, from artists, designers, galleries, and businesses. We provide binding solutions, develop prototypes and specialise in unique book artworks, boxes, and portfolios. We have an extensive archive, and offer tailored educational events, and bookbinding courses. The Studio generates income from clients and is self-sufficient.
PUBLISHING
Book Works Publishing is dedicated to supporting new work by emerging artists. Our projects are initiated by invitation, open submission, and through guest-curated projects and include publishing, a lecture and seminar programme, exhibitions, the development of an online archive, and artists' surgeries and workshops.
Our audience is vital to our work. The process of engaging and developing our audience is initiated with our commissioning programme, and driven through all aspects of our activities, particularly our public programme of events, our workshops, artists' surgeries and education activities, and through our interest in collaborating with other organisations and libraries. Our programme of commissions is diverse, and reflects our commitment not just to work with cultural workers from all backgrounds, but to invest in networks and programmes that engage, and develop and create new artistic voices.
Recent Commissions
Include new projects with: Phyllis Christopher; Francesco Pedraglio; Sarah Tripp; Praneet Soi; Stuart Brisley; Nina Wakeford and Art on the Underground; Erica Scourti; Sophia Al-Maria; Bouchra Khalili; Laure Prouvost; Stephen Sutcliffe; Joanne Tatham and Tom O'Sullivan;  Contact – a series guest edited by Hannah Black with Hamishi Farah, Momtaza Mehri and Derica Shields; and Interstices, a fiction series edited by Bridget Penney with Harun Morrison, Diana Georgiou and Licorice by Bridget Penney.
By supporting Book Works you will help support artists and writers at the emerging stage of their careers through our diverse commissioning programme of open submissions, guest editorships, public events, exhibitions and publications.
CHARITY
Book Works is a registered charity, dedicated to advance education for the benefit of the public in the visual arts, particularly books which may be recognised as works of art in their own right.
TRUSTEES
We have a board of trustees who input their range of diverse expertise and interests into our development:
Teresa Drace-Francis (Chair)
Nick Brown
Michael Mack
Claire Malcolm
Gerrie van Noord
---
Book Works

19 Holywell Row

London EC2A 4JB