Book Works: A Women's Perspective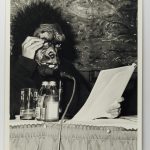 This project focused on women artists, writers, makers and publishers, featuring various collaborations based on the book form and the written word.
The area where art and literature cross were examined in a programme of linked events including a conference, exhibition, installations, commissioned 'collaborative' works, live events, readings and educational workshops.
Artists' books published by Book Works, by Adrian Piper, Sharon Kivland, Cornelia Parker and Lily R. Markiewica were also launched as part of this project.