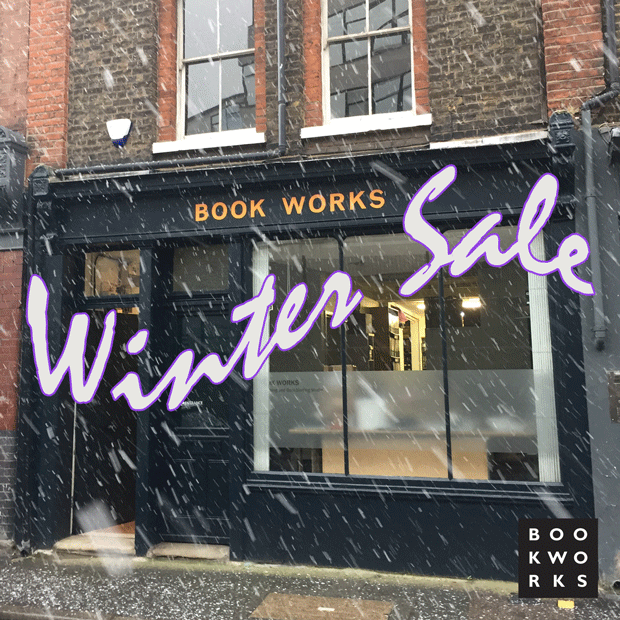 The Book Works winter sale is now on! Save 50% on all our backlist titles. The sale includes Hamja Ahsan's bestseller Shy Radicals; Bridget Penney's Licorice and Hamishi Farah's Airport Love Theme, and all titles in Stewart Home's Semina series – including Katrina Palmer's The Dark Object, Mara Coson's Aliasing, and Iphgenia Baal's Merced Es Benz – all available for around a fiver! Delve deep into our online shop to find rare editions and almost-out-of-print bargains. The Book Works winter sale is the place to find the perfect Christmas gift for the artist book-liker in your life.
New work from the Book Works Studio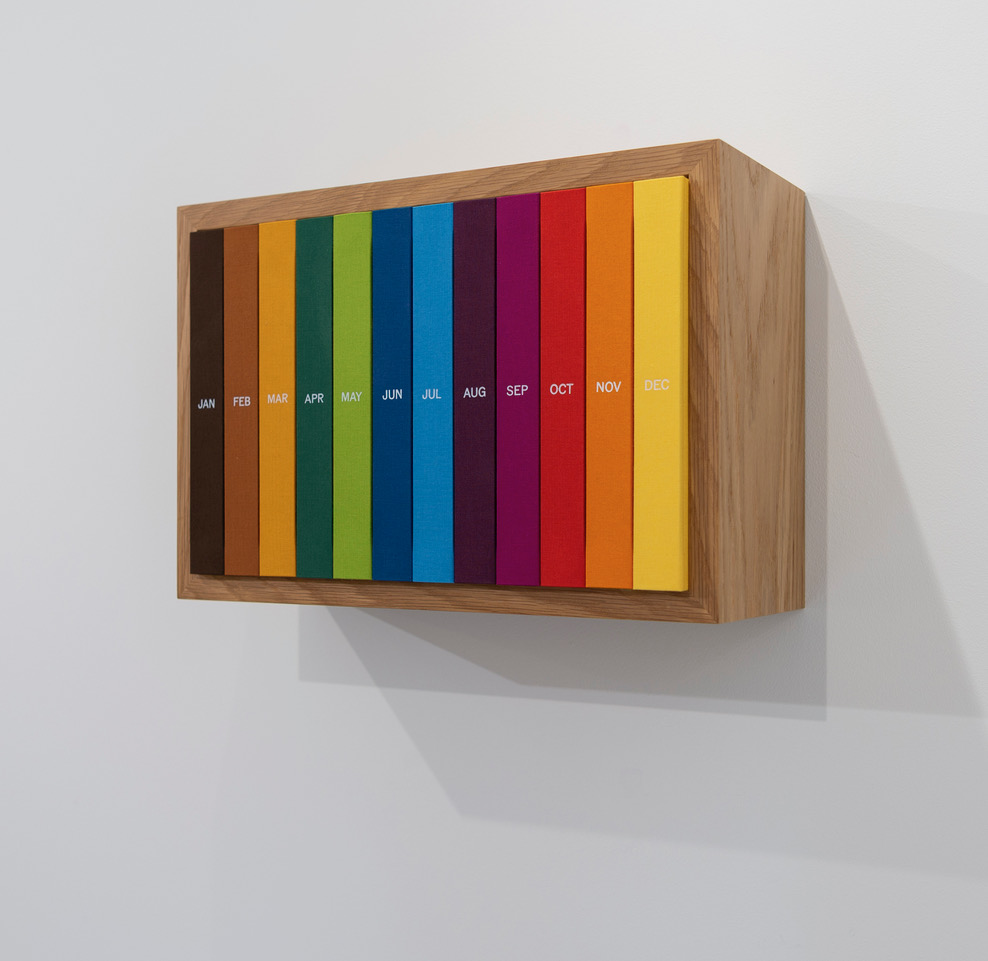 Susan Morris – de Umbris Idæarum [on the Shadow Cast by our Thoughts], 2021
This series of twelve books takes the form of a diary recorded over the course of a single year. Fragments from the artist's own interior monologue are tangled up with material transcribed from the radio, from overheard conversations, the entire year's receipts and various photographs and ephemera collected from everyday life.  De Umbris Idæarum was exhibited at Bartha Contemporary, London, and produced by the Studio as part of a limited edition set. The wooden frame was made by Darbyshire Ltd.
The Studio has also been busy working on various projects over the last few months. This has included a new series of clamshell boxes for a collection of prints by Yinka Shonibare, entitled Modern Magic. Published by Cristea Roberts Gallery, we used 20 different designs of Dutch Wax resist fabrics for the covering. Another project was designing and producing Blunt Instrument, a new limited-edition book for the artist Mary Ramsden. This combined new writing by various invited authors with Ramsden's latest collaged works and featured an amazing debossed metallic silver cover.
One of the other projects involved working with the artist Wang Chuxaio on her publication Lost in London. The title of the book is sewn into the exposed spine and the front and back covers are covered in dried fish skins from her local fishmonger (pictured below).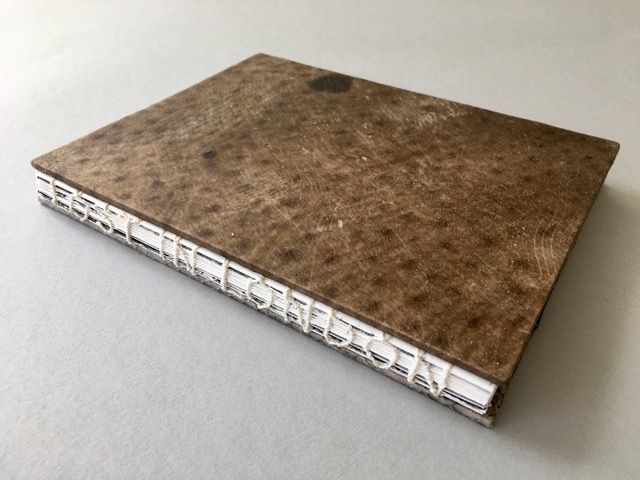 .
---
In Conversation: Phyllis Christopher at BALTIC, Wednesday 8 December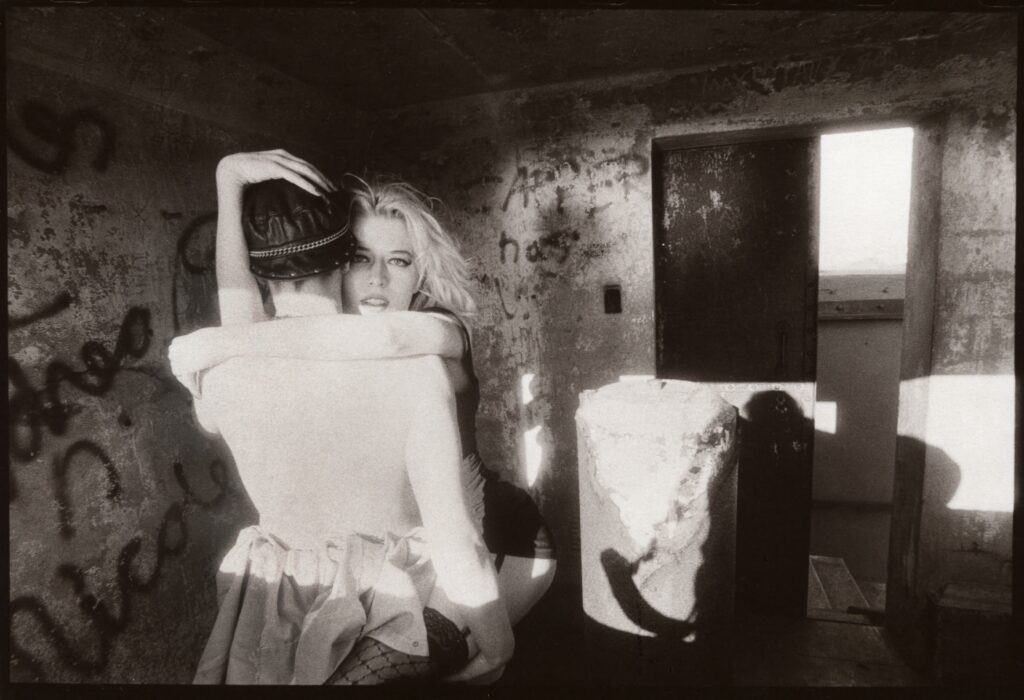 Phyllis Christopher will be in conversation about her work with curator and editor of Dark Room Laura Guy, and Book Works commissioning editor Lizzie Homersham, on Wednesday 8 December at 6pm. The event is hosted by BALTIC, where Phyllis Christopher's first solo retrospective, Contacts, is now open.
---
About us
Book Works is a leading contemporary arts organisation with a unique role as makers and publishers of books.
Established in 1984, we are dedicated to supporting new work by emerging artists. Our projects are initiated by invitation, open submission, and through guest-curated projects. Book Works consists of a publishing and commissioning department; and a studio specialising in binding, box-making and multiples.
The Book Works Studio offers a specialist bespoke service for a range of clients, from artists, designers, galleries, and businesses. We provide binding solutions, develop prototypes and specialise in unique book artworks, boxes, and portfolios. We have an extensive archive, and offer tailored educational events, and bookbinding courses. The Studio generates income from clients and is self-sufficient.
Book Works Publishing is dedicated to supporting new work by emerging artists. Our projects are initiated by invitation, open submission, and through guest-curated projects and include publishing, a lecture and seminar programme, exhibitions, the development of an online archive, and artists' surgeries and workshops.
Our audience is vital to our work. The process of engaging and developing our audience is initiated with our commissioning programme, and driven through all aspects of our activities, particularly our public programme of events, our workshops, artists' surgeries and education activities, and through our interest in collaborating with other organisations and libraries. Our programme of commissions is diverse, and reflects our commitment not just to work with cultural workers from all backgrounds, but to invest in networks and programmes that engage, and develop and create new artistic voices.
Recent Commissions
Include new projects with: Phyllis Christopher; Francesco Pedraglio; Sarah Tripp; Praneet Soi; Stuart Brisley; Nina Wakeford and Art on the Underground; Erica Scourti; Sophia Al-Maria; Bouchra Khalili; Laure Prouvost; Stephen Sutcliffe; Joanne Tatham and Tom O'Sullivan;  Contact – a series guest edited by Hannah Black with Hamishi Farah, Momtaza Mehri and Derica Shields; and Interstices, a fiction series edited by Bridget Penney with Harun Morrison, Diana Georgiou and Licorice by Bridget Penney.
By supporting Book Works you will help support artists and writers at the emerging stage of their careers through our diverse commissioning programme of open submissions, guest editorships, public events, exhibitions and publications.
CHARITY
Book Works is a registered charity, dedicated to advance education for the benefit of the public in the visual arts, particularly books which may be recognised as works of art in their own right.
TRUSTEES
We have a board of trustees who input their range of diverse expertise and interests into our development:
Teresa Drace-Francis (Chair)
Nick Brown
Michael Mack
Claire Malcolm
Gerrie van Noord
---
Book Works

19 Holywell Row

London EC2A 4JB