January News from Book Works
Notes on Protesting and Unconscious Reasoning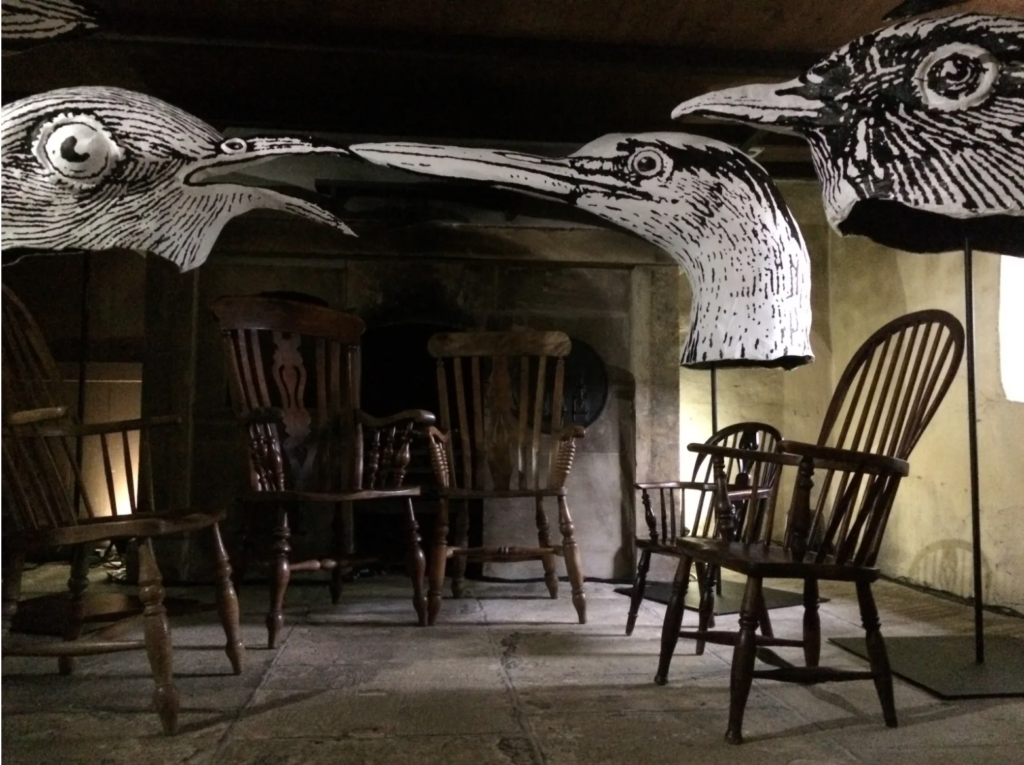 A new exhibition by Marcus Coates, Peter Liversidge and Goshka Macuga, Notes on Protesting, opens tomorrow at the Kate MacGarry gallery. The show explores ideas around protest and demonstration, and includes Marcus Coates' 2019 installation, Conference for the Birds (pictured).
---
Book Works is seeking new trustees
We are looking to appoint two new trustees who have an interest in contemporary art and enthusiasm for publishing, the public sector and audience engagement. We are looking for Trustees to support and advocate for us, and those with knowledge, experience or skills as:
Artists
Curators
Fundraisers
Or those with a governance, legal or financial background.
We particularly welcome applicants from Black and minority ethnic backgrounds who are currently underrepresented on our board. The commitment would involve 4 meetings a year, and regular contact with the Directors of Book Works.
Please see the post on our site for further details, and if you are interested or would like to know more please contact Gavin Everall at gavin@bookworks.org.uk. If you would like to apply, please send a brief cover note and your CV, also to gavin@bookworks.org.uk. The deadline for applications is 7 February 2022.
---
Support Book Works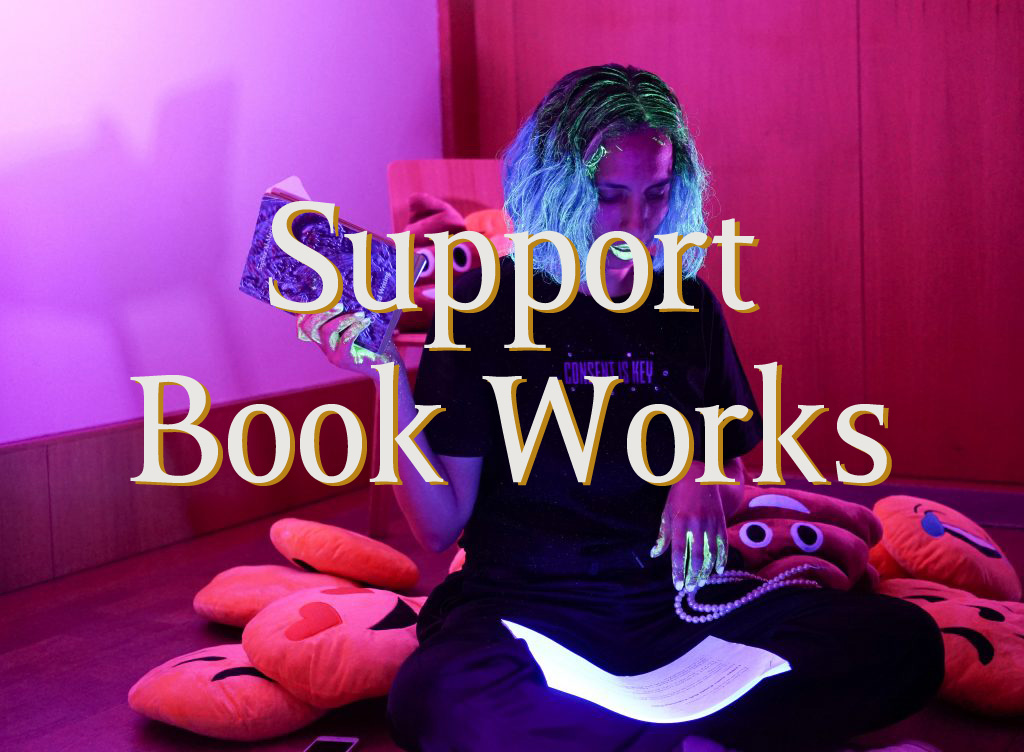 Readers Club – £5 per month / £50 annual
Joining our Readers Club is a perfect way to keep up to date with all our publications at a very special price and also receive a 10% discount on all other book purchases.
Or, why not gift this to a friend so they can receive and enjoy new publications by the following artists and writers: Phyllis Christopher, Diana Georgiou, Huw Lemmey, Samia Malik, Harun Morrison, Sofia Niazi, Francesco Pedraglio, Prem Sahib, Derica Shields, Lucy Skaer, Rosa-Johan Uddoh, Isabel Waidner and more. Find out more here.
Become a Supporter – £10 per month / £100 annual
Support emerging artists through our most experimental commissioning platform.
Many of the artists that we have worked with talk about the investment, time, care and nurture they have experienced working with Book Works ­– particularly artists commissioned through open submission. We want you to become part of that supportive process. With you, we want to build a community of support that can help develop the ambitions of our open submission commissioning platform, to give further opportunities to artists and writers, often at the start of their career. Find out more about becoming a supporter here.
---
ABOUT US
Book Works is a leading contemporary arts organisation with a unique role as makers and publishers of books.
Established in 1984, we are dedicated to supporting new work by emerging artists. Our projects are initiated by invitation, open submission, and through guest-curated projects. Book Works consists of a publishing and commissioning department; and a studio specialising in binding, box-making and multiples.
STUDIO
The Book Works Studio offers a specialist bespoke service for a range of clients, from artists, designers, galleries, and businesses. We provide binding solutions, develop prototypes and specialise in unique book artworks, boxes, and portfolios. We have an extensive archive, and offer tailored educational events, and bookbinding courses. The Studio generates income from clients and is self-sufficient.
PUBLISHING
Book Works Publishing is dedicated to supporting new work by emerging artists. Our projects are initiated by invitation, open submission, and through guest-curated projects and include publishing, a lecture and seminar programme, exhibitions, the development of an online archive, and artists' surgeries and workshops.
Our audience is vital to our work. The process of engaging and developing our audience is initiated with our commissioning programme, and driven through all aspects of our activities, particularly our public programme of events, our workshops, artists' surgeries and education activities, and through our interest in collaborating with other organisations and libraries. Our programme of commissions is diverse, and reflects our commitment not just to work with cultural workers from all backgrounds, but to invest in networks and programmes that engage, and develop and create new artistic voices.
Recent Commissions
Include new projects with: Phyllis Christopher; Francesco Pedraglio; Sarah Tripp; Praneet Soi; Stuart Brisley; Nina Wakeford and Art on the Underground; Erica Scourti; Sophia Al-Maria; Bouchra Khalili; Laure Prouvost; Stephen Sutcliffe; Joanne Tatham and Tom O'Sullivan;  Contact – a series guest edited by Hannah Black with Hamishi Farah, Momtaza Mehri and Derica Shields; and Interstices, a fiction series edited by Bridget Penney with Harun Morrison, Diana Georgiou and Licorice by Bridget Penney.
SUPPORT US
By supporting Book Works you will help support artists and writers at the emerging stage of their careers through our diverse commissioning programme of open submissions, guest editorships, public events, exhibitions and publications.
CHARITY
Book Works is a registered charity, dedicated to advance education for the benefit of the public in the visual arts, particularly books which may be recognised as works of art in their own right.
TRUSTEES
We have a board of trustees who input their range of diverse expertise and interests into our development:
Teresa Drace-Francis (Chair)
Nick Brown
Michael Mack
Claire Malcolm
Gerrie van Noord
---
Book Works

19 Holywell Row

London EC2A 4JB