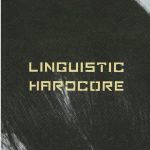 A journal for and about experimental art writing, founded and edited by Maria Fusco, (issues 1–5), and Lynne Tillman, Mason Leaver-Yapp, Sophia Al-Maria, Hannah Sawtell, Virginija Januškevičiūtė and Erica Scourti.
The Happy Hypocrite is a biannual journal led by artists' writings. Informed by a lineage of modern experimental and avant-garde magazines, such as: Bananas, Documents, The Fox, Merlin and Tracks, this journal aspires to unpack the methodology of such key journals, whilst providing a brand new approach to art writing. It will provide a greatly needed testing ground for new writing and research-based projects, somewhere for artists, writers and theorists to express experimental ideas that might not otherwise be realised or published.
The final issue Without Reduction was edited by Maria Fusco, drawn entirely from open submission, and published in 2021, alongside a 12 hour radio programme.